Chelsea Flower Show
It has now been a month since we had the privilege to exhibit at the RHS Chelsea Flower Show with Mallorca Garden Design and we are enjoying reflecting on our time there. We love being asked to do bespoke jobs because it means we can work closely with the client to create something amazing. For this job we used our Cornish Granite from our Caradon Quarry.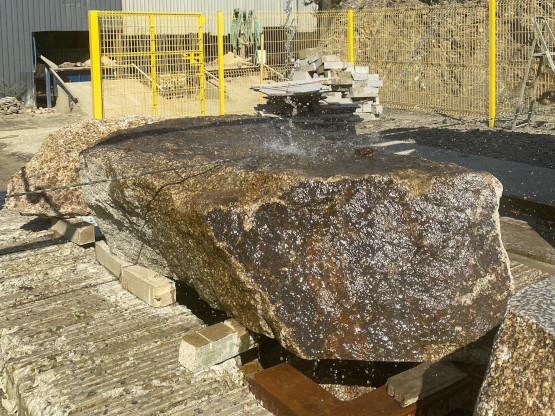 When Tanya from Mallorca Garden design contacted us we were keen to take on the unlikely collaboration and use it as an opportunity to champion Cornish Granite. It took a lot of planning, skill and imagination but the result was an amazing entry that features two Cornish granite sculptures as the centre piece. First we selected appropriate boulders and cut them to size on our Granite Wire saw. We then worked with our Stonemason Darren in order to use traditional methods to achieve the finished result.
When completing work for an exhibition run by The RHS we learned that dimensions and finishes must be very specific. This involved a lot of FaceTime calls and drawings sent back and forth with Tanya in order to get the product absolutely perfect.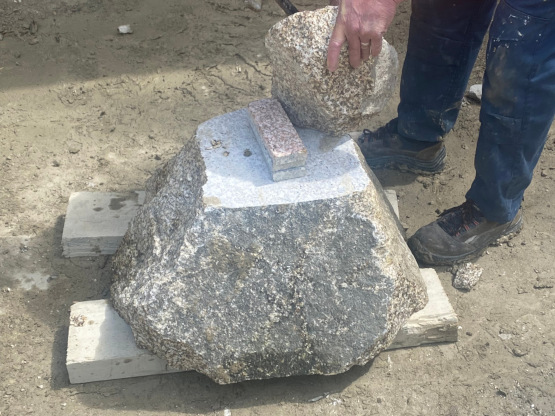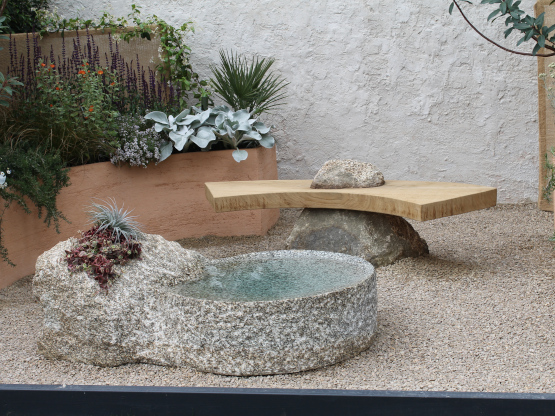 In the end we had created a rustic granite bowl as a feature piece and a granite pedestal that was to become the centre foot of the gardens bench. Our Caradon granite was the ultimate luxury product to use in a garden design like this and the reaction over the weekend was amazing. Lots of people enjoyed the relaxed and Mediterranean feel to the design, it even won a silver medal within its category and was visited by the likes of Monty Don!
If you would like a bespoke or commissioned price made for you from Cornish granite using a mix of high level technology and traditional stonemasonry then please do not hesitate to get in contact with our team here.