Cornish slate facing houses
Natural
We are the leading supplier of Cornish stone for use in new houses in the South West. When we refer to Cornish stone we mean brown coloured slate. The colour comes from minerals that have been deposited on the natural cracks in the rock. These cracks form the natural "face" of the stone. For more information about this click through to our geology page. We supply a lot of projects for architect designed self build schemes which use Cornish slate stone for cladding exterior or interior wall finishes.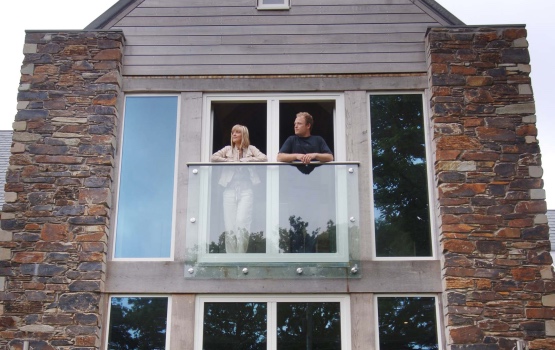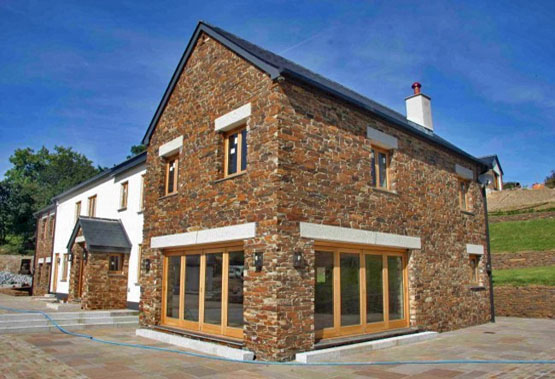 Quality and Long Lasting
Exceptional high quality is the hall mark of this stunning new country house. Lantoom supplied the stone for construction of external walls and also granite lintels and steps. The stone used in this project was 100mm width and used as a facing stone on a traditional block construction. Our Cornish stone can be used in a variety of ways as a facing stone. Although this project includes modern features like folding sliding doors, it uses traditional details to great effect, such as traditional pitched roof Cornish stone porches.
Rustic
Internal stonework is a significant feature of this home, with Lantoom Quarry cut stone providing an ideal material to use in conjunction with oak and slate. This includes a Cornish stone fireplace with a granite lintel and wood burner which is an attractive internal feature.