The paving project that went wrong
A patio can be the center focus of a garden. Therefore it needs to be right. Paul had just finished installing his granite patio and was "very happy" with the result. It wasn't until a few months after did he notice a problem. Have a look at the video to the right.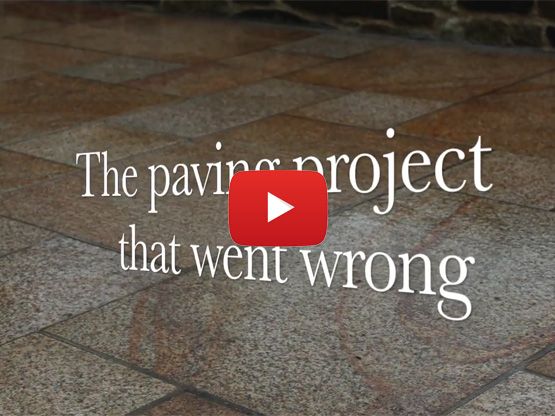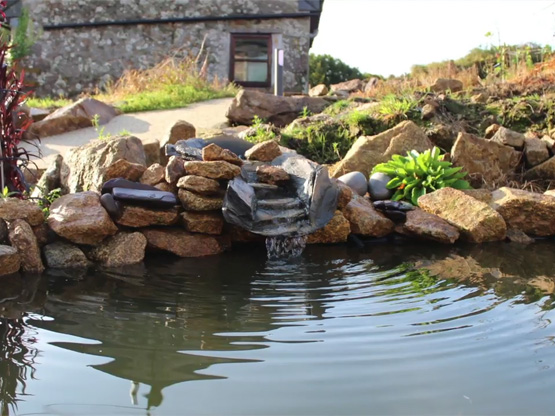 Choosing the granite paving
After spending a big part of the Spring beautifying his garden, Paul decided it was time to install the granite patio he had always desired. Paul came to Lantoom for the stone and decided to go with a brown granite paving.
The problem
After installing the paving everything seemed to be fine. It wasn't until a few months that ugly staining began to appear on the paving slabs. Paul was confused, what was causing these stains? He wrote to Lantoom and sent some pictures about the problem.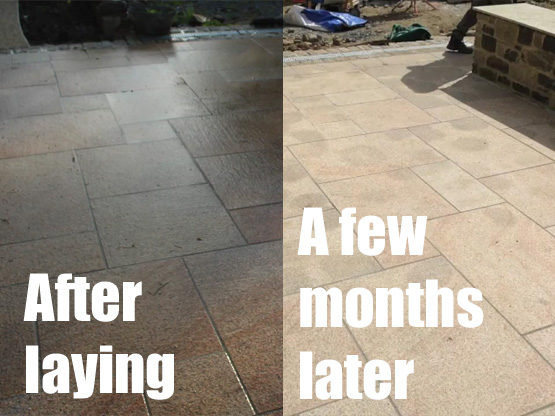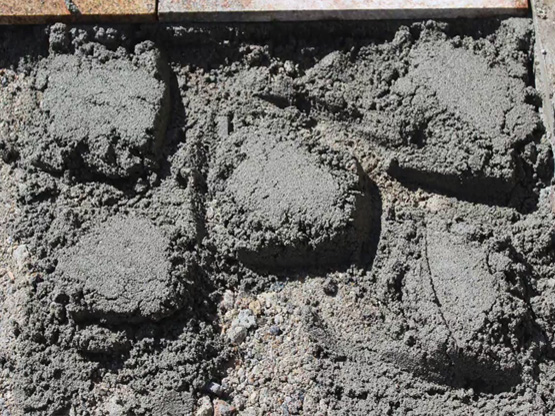 5 spot bedding
After looking at the pictures we soon worked out what the problem was. Paul's landscaper had used the "5 spot bedding method" to lay the slabs. He also failed to apply an SBR bonding bridge to the granite before laying, these two factors caused the staining.
Fixing the problem
Instead of leaving Paul to the problem we decided to help. The only way it could be fixed was to rip up the old patio and lay a new one. In return we would film the process in hopes that it will prevent people from using the 5 spot method and other common mistakes in the future. Work began In September.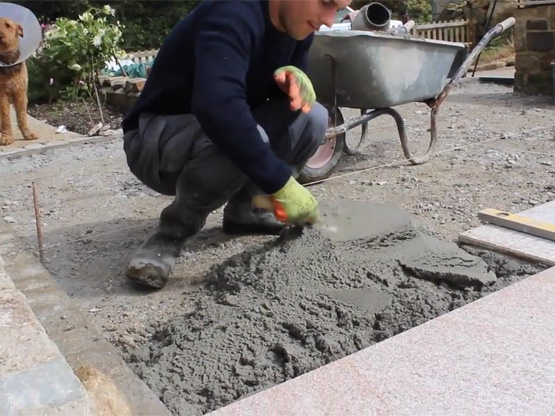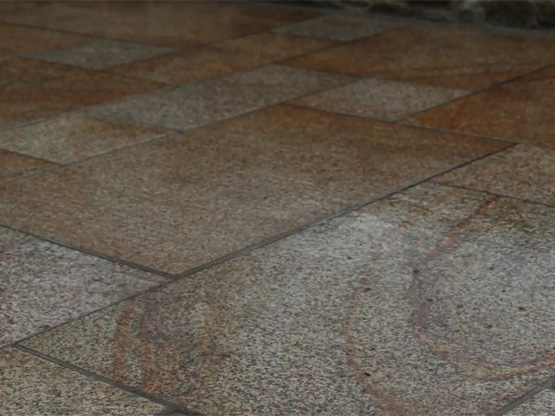 Completion
With a pressing schedule the landscaper needed to finish the job in just five days. Despite the tight timescale and the changing weather he managed to finish the granite patio on time. Finally Paul had got the patio he desired. Ready for next years BBQ season.