Our Story

Set in the heart of Cornwall Lantoom's story begins 395 million years ago, with the forming of our stone during the Devonian period. Throughout the millions of years that followed water has deposited minerals onto the stone faces, giving them the characteristic Lantoom brown face we know today. (For a more in depth look into the forming of Lantoom stone please see the Geology Page). Skipping forward millions of years brings us to 1964. This is when Lantoom Quarry started trading its stone. The quarry is owned by the Crocker family and has been passed down through the family for generations.
Today Lantoom boasts a large range of products. All of which can be found on this website.
Our Team
Lantoom employ over 11 members of staff in varying roles. We want to share a little information about the team so you can get to know us as real people.
We will endeavour to help you throughout your project.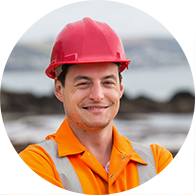 Name: Will Hugh
Job title:Managing Director
Joined Lantoom: January 2010
What he does: Will manages our office function as well as delivering oversight and leadership over quarrying activities. He is responsible for delivering change and improvement to the business and making sure Lantoom isn't left behind by product and technological innovation. Will formulates and presents various data to ensure Richard and the rest of the team are kept up to date and can deliver timely assistance to customers.
Experience:Will graduated from the University of Southampton with a bachelors degree in history and politics. Will is MAAT (Member of the Association of Accounting Technicians) qualified and is in the process of undertaking the CIMA (Chartered Institute of Management Accountants) qualification. He has experience as both a charity treasurer and financial director in part time roles away from Lantoom.
In his spare time: Will is a keen rock climber and enjoys playing squash, and generally any sport going. He is currently renovating his house and spends his time commuting to work listening to any history podcast he can find.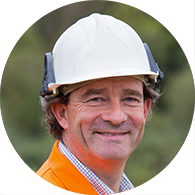 Name: Richard Crocker
Job title:Director
Joined Lantoom: 2007
What he does: Richard's most important job is to recruit the best staff and help them get the best out of themselves through training and mentoring. He oversees the company's mission to build a better world. He co-ordinates the many functions of the business to make it as responsive to customers' needs as possible. Most of his time is spent planning the future of the company.
Experience: Richard was brought up in Cornwall and after service in the Royal Navy joined an international accountancy firm. He now has over 20 years of commercial business experience.
In his spare time: Richard enjoys life outdoors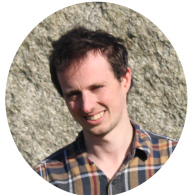 Name: Adam Ashman
Job title:Sales and Marketing
Joined Lantoom: September 2013
What he does: Adam's role involves customer-focused duties such as processing orders and customer enquires in a timely manner and handling e-mail interaction effectively. His role also involves working on the marketing activities, such as website management, content creation and producing engaging marketing materials. Adam also is responsible for the video content at Lantoom
Experience: Adam studied at Truro College for 2 years to complete a National Diploma in Media. He then went on to work at the slate cave tourist attraction Carnglaze Caverns in Liskeard, where he worked for 5 years. In this role he carried out a range of customer service duties. Prior to working at Lantoom, Adam was a door to door salesman. He has completed a Chartered Institute of Marketing level 3 course and is intending to start level 4.
In his spare time: Adam enjoys panto practice every Friday in his local village of St Neot. He enjoys walking and beating Scott at golf.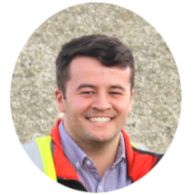 Name: Scott Bourne
Job title:Trainee General Manager
Joined Lantoom: July 2021
What he does:Scott has a core focus on business operation. Looking to help the business grow and retain its great reputation.
Experience:Scott has a variety of experience in different roles, including: Tank crewman and engineer in the British Army, A Technician at Jaguar Land Rover, followed by a change of direction in career. This change of direction was because of his keen interest in business management, therefore he decided to complete a business management and leadership degree with the university of Plymouth and graduated with a First class honours degree (BA). Alongside his studies he worked in a management position at The Watergate Bay hotel for over 3 years.
In his spare time: Scott enjoys most things outdoors. He has a passion for skydving, skiing, football and motorsport and enjoys the occasional round of golf. Scott loves being by the sea and enjoying any competitive activity.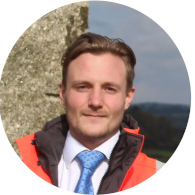 Name:Dan Angwin
Job title:Trainee General Manager
Joined Lantoom:July 2021
What he does:Dan is involved with the evolution of current and future development for the quarry.
Experience:Dan joined Lantoom Quarry in July 2021 and brings with him his experience working as an exploration geologist in the Arctic after graduating with a first class degree from Camborne School of Mines. With a primary focus on processes and quarry development, Dan has an energetic and hands on approach to evolving systems and to the expansion of his career development into the field of project management. This will be utilized to deliver upon the strategic objectives needed for Lantoom Quarrys future growth.
In his spare time:A keen swimmer, Dan enjoys freediving and foraging expeditions while exploring the Cornish coastline which end with catch & cook feasts on the beach. While repeated attempts are also made to stay on a surfboard, Dan will regularly and inadvertently revert to his diving hobby.