Slate paving

Stylish
If you are looking for a natural look to your paving project, then our slate paving might be the answer. The riven texture gives the paving a rustic look as well as the practical advantage of adding grip.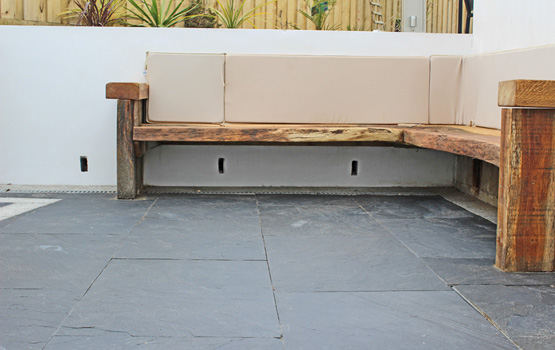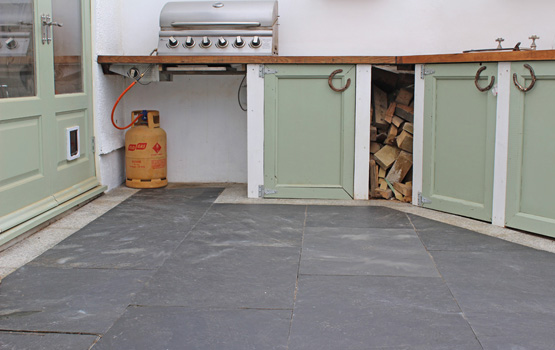 A space to entertain
Alex from AJM builders has created this cosy area using our slate paving. He looks forward to having his friends up for a BBQ and a few beers.
Rustic
Alex took care to choose his materials wisely when building his patio, incorporating a granite lintels above his outdoor wood-burner to keep to the rustic style.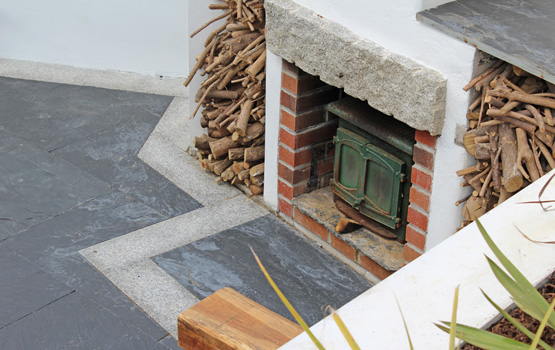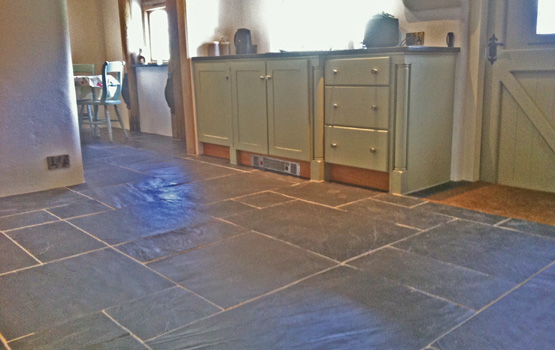 Interior paving
Slate paving can be used for interior uses as well. This picture demonstrates how much natural slate paving can add to a room.