Protecting your patio in winter
Though not essential, keeping your patio as protected as possible during the winter months can make the clean up in spring so much more easier. The wet conditions can encourage algae growth; fallen leaves can cause marks on your slabs which can take a fair bit of scrubbing to get off and frost can cause damage to the mortar between the slabs if there is a weakness in the pointing. Here are some things you can do to tackle these common issues.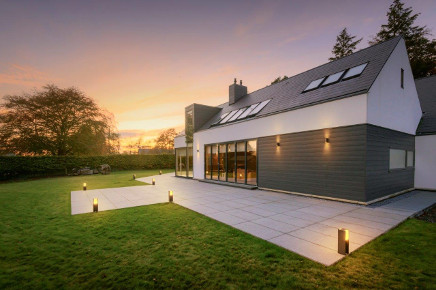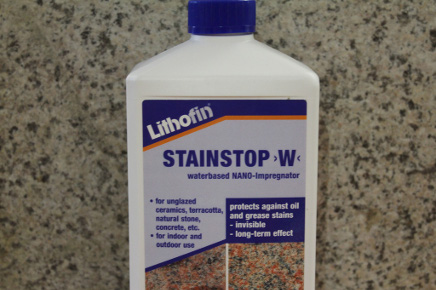 Sealant
Sealing a patio can make future cleaning much easier. The sealant protects the slabs from common leaf and algae stains and when the time comes, in Spring, it will make cleaning off these marks much easier.
Awning
Some people may wish to protect there patio with an awning, there are all weather patio paving awnings which are designed to give that little extra protection for your patio during the winter and are also handy during the summer to get away from those unexpected summer showers.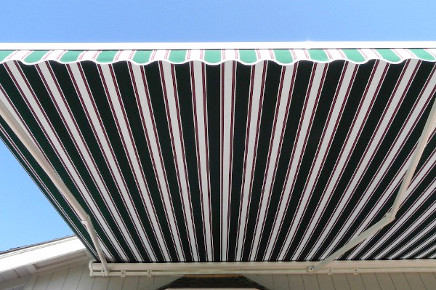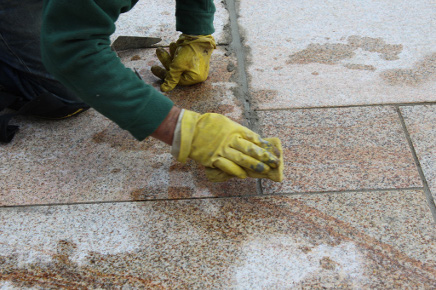 Check the pointing
If there is damage to the pointing it can cause a few issues. During the Spring and Summer it can cause weeds to sprout out from the gaps and in the winter it can allow frost in, causing potential damage to more of the mortar or even the slabs themselves. Therefore it might be worth checking over you patio and touching up the mortar if needed. In all good patio maintenance can mean that your patio stays in great conditions for many summers to come.
Thursday, 24 October 2019 13:53:13 Europe/London
1: Rockery
Sometimes less is more when it comes to flowers. But when putting less flowers in the garden there can be large patches of wasted empty earth. Rockery stones can be a great way of using up this space. The stones can make the garden seem more natural and once placed need little to no maintenance.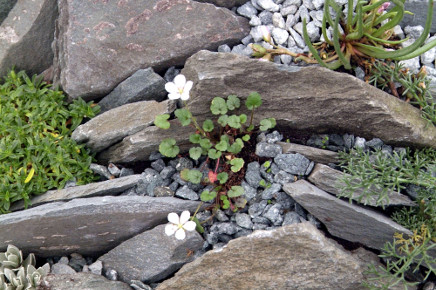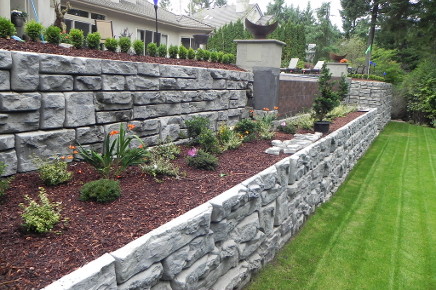 2: Raised garden beds:
Adding levels to your garden can be a great idea, not only does it break up the landscape but it can also allow some of the smaller plants to be seen under the larger ones. If done right it can also work to make the area feel more private.
3: Pond
Who doesn't love a pond? Weather it is big or small a pond can certainly add a rather tranquil ambiance to your garden. If you wanted to go the extra mile, why not add a small water feature to complete the peaceful feel.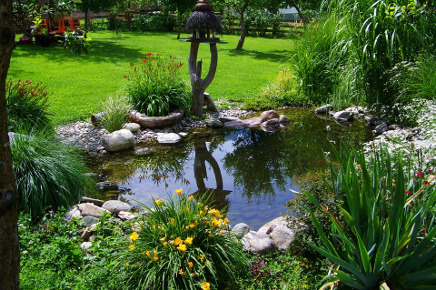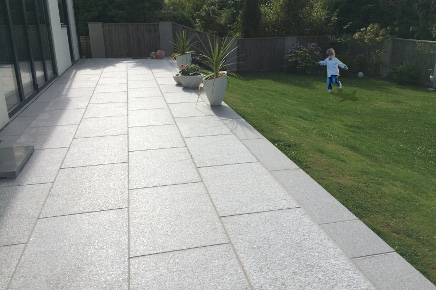 4: Patio area
Though grass is lovely, sometimes one needs a place where they can just sit and talk whilst picking up on some of the lovely summer rays. A patio area can be ideal for this. Put a wooden table and chairs out looking across your beautiful garden and relax.
5: Fire-pit
Barbecues are a fantastic social event, great food and fun to be had by all ages. But there always comes the time when the sun starts to go down and the temperature drops forcing the guests to move inside or worse go home. That is the beauty of the fire pit, just light the bad boy up and sit round it with a drink, bliss.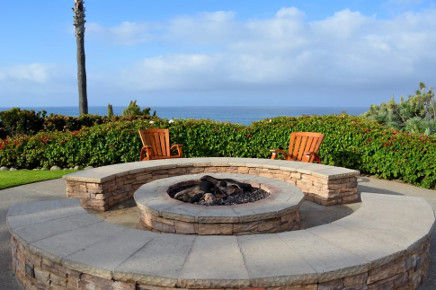 Friday, 11 October 2019 11:15:00 Europe/London
Fact 1:
Spain is the worlds largest producer and exporter of slate. With an astonishing 90% of Europe's roofing slates originating from Spain.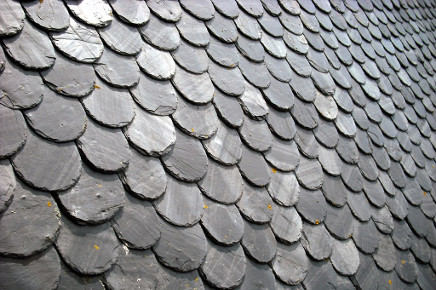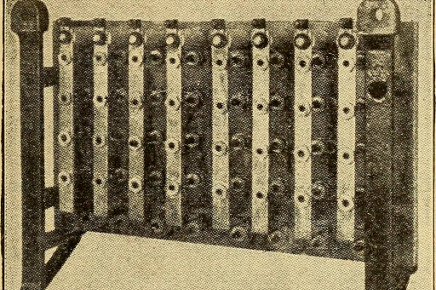 Fact 2:
Because it is a good electrical insulator and is fireproof, slate was used to construct early 20th century electrical switchboards and relay controls for big electrical motors.
Fact 3:
Slate can be used to make turkey calls a device used by hunters in order to replicate the call of a turkey.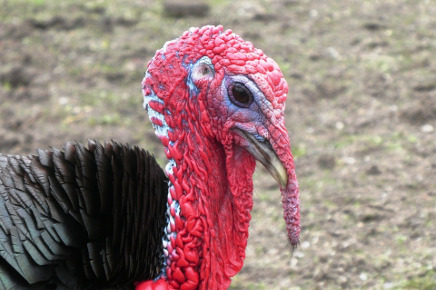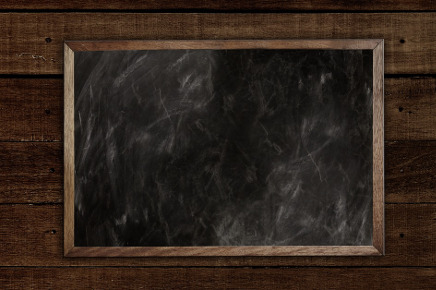 Fact 4:
In the 18th century Slate was widely used in schools as writing boards. Pupils and teacher would use chalk to write on them.
Fact 5:
And finally: at the end of the nineteenth century Penrhyn Quarry was the world's largest slate quarry; the main pit is nearly 1 mile (1.6 km) long and 1,200 feet (370 metres) deep.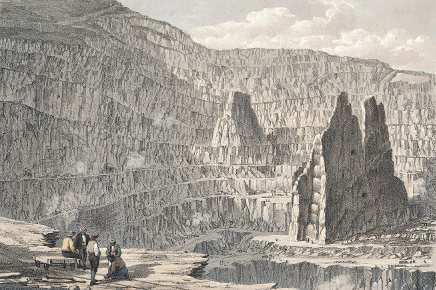 Friday, 14 June 2019 13:50:28 Europe/London
The choice
Choice is good, we love choice. But sometimes when there is so much to choose from picking the right option can be daunting, especially when you may be relatively new to the field. Building a stone wall is no exception. With so many types of stone and so many grades of stone, finding the right stone can be a headache. This article is here to help by asking a few questions to ascertain what option is best for you.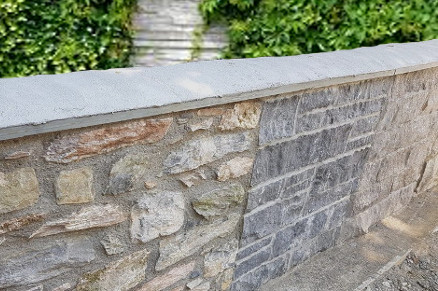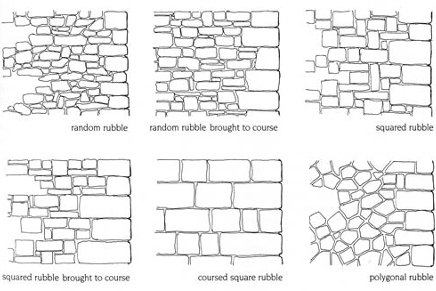 Style
The first thing to consider is restrictions. Do you have a bed depth limit i.e. can you only allow your stone to go back into the wall 6" (150mm) for instance. Once you have decided what bed depth to go for its time to move on to preference. Are you after a random rubble appearance or something a little more coursed? See example on left.
Narrow it down
Once you have decided these factors its time to decide which stone to go for. Each stone has different colours and properties. At this point it may be worth looking at some of the types of stone available at Lantoom. We have slate, granite, limestone and sandstone walling options, we also have sample panels for those who would like to see the stone in person. Applying all these factors you should come to just 2 or 3 options and from there the choice is up to you. If you still are unsure give us a shout our staff are happy to help.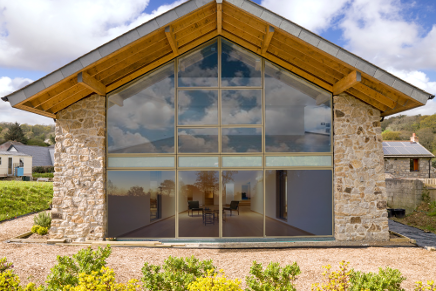 Thursday, 30 May 2019 10:40:04 Europe/London
Stone Age
With our reliance on render and brick for building structures, the use of stone and therefore quarries has decreased throughout the modern age, but this wasn't always the case. If we were to journey back to 4000BC we would find a different story. No, we wouldn't find Fred Flintstone sliding down a dinosaurs neck whilst screeching Yabadabadoo. Instead we would find the early hunter-gatherers. Stone, namely flint, that was quarried in "The stone age" and was mainly used for hunting and creating tools.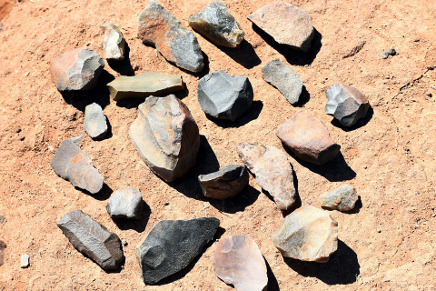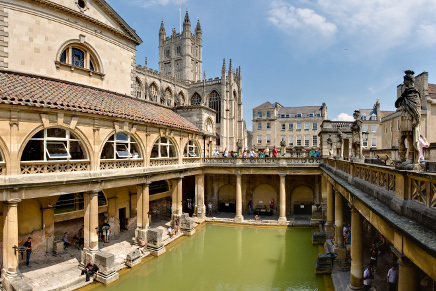 The Invaders
This trend followed us through 1600 years until we arrived at the bronze age (2400BC approx.) Tin and copper was now our preferred material for creating tools and weapons. Then came the Romans in around (40AD) they brought with them the knowledge of building houses with stone as well as long strait roads. The Romans left after about 400 years and unfortunately so to did a lot of there know-how and technology. Finally when the Normans invaded in (1066AD) they built castles, cathedrals and churches out of stone.
Modern day
This brings us through to the modern day. Stone was such and important part of our history and still plays a key part in creating lasting buildings to this day. It seems stone has lasted the test of time and still proves the best choice when it comes to building a better world.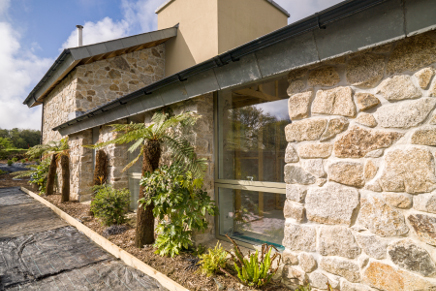 Friday, 8 March 2019 11:19:06 Europe/London
Colonizing
There has been a lot of talk in the last few years about colonizing the moon. Of course this has thrown up a lot of debates - Do we have the right to own parts of the moon? How will we get people there and back? Would it even be worth the effort? As someone who is very interested in stone a questions which springs to my mind when talking about this subject is; what will we build the houses out of?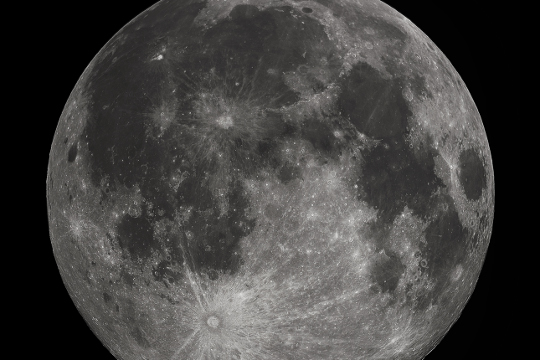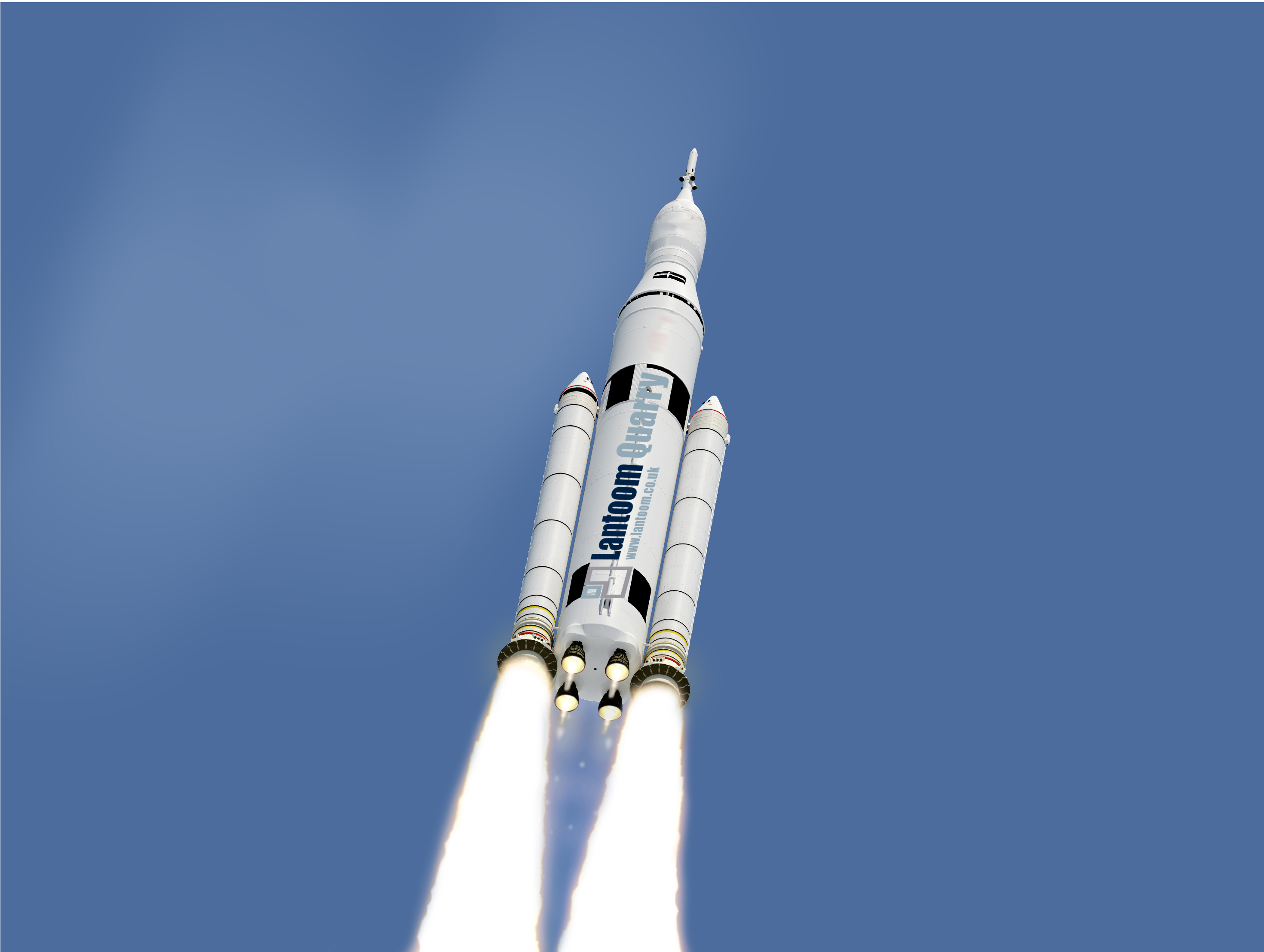 Potential issues
Space travel takes a lot of energy, the heavier the craft the more energy will be needed to get it out of the atmosphere. Stone is by nature heavy and therefore, I find myself asking: would it really be practical to transport such heavy material to the moon?
Reaching for the sky
But if we couldn't bring stone to the moon then the obvious answer would be to use moonstone. But would moon rock be any good as a building material? Yes actually, cement and concrete can be made out of moon material and would actually be even stronger then the cement and concrete we use back home, this coupled with the lower gravity would mean we could build taller structure then what we are used to on earth, the sky is no longer the limit.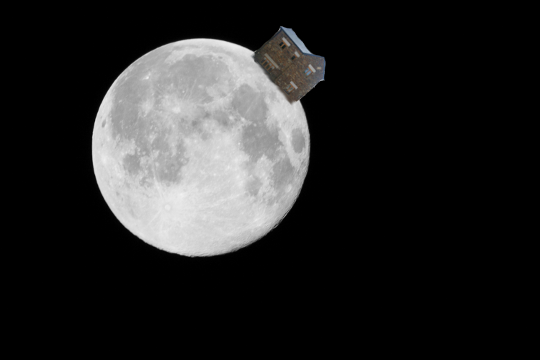 Friday, 18 January 2019 08:54:31 Europe/London
Bored
The Winter blues are in full swing, its that time of the year after the exciting build up to Christmas, but before the weather gets warmer and the days longer. Its the time of year when you leave for work in the dark and come back in the dark and its this time of year when you may find yourself twiddling your thumbs for ideas on what to do next.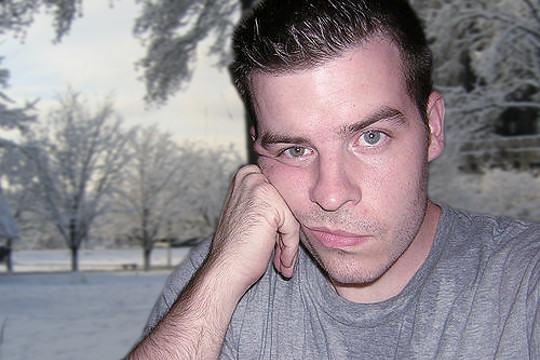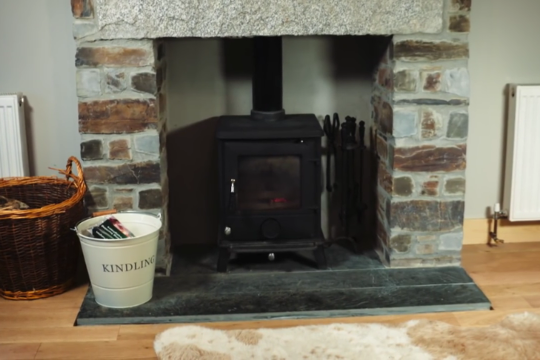 Rejuvenating
There are ways to satisfy your longing to start a project. One such a way is to update your fireplace. When entering a room your eyes natural draw to the fireplace, so it makes sense that the area looks smart to really showcase the room. Having granite lintels or stonework around the fireplace can give off a great impression when entering the lounge. Of course it's impossible to talk about a fireplace and not mention a hearth. Installing a natural slate or granite hearth can complete the look.
Engaged
Moving away from the fireplace you may wish to consider installing some internal paving, perhaps you are fed up with the haggard old vinyl floor which has seen better days. Why not consider a natural stone product like slate to add a little character to the room.
Any one of these projects would be ideal for chasing away the winter blues.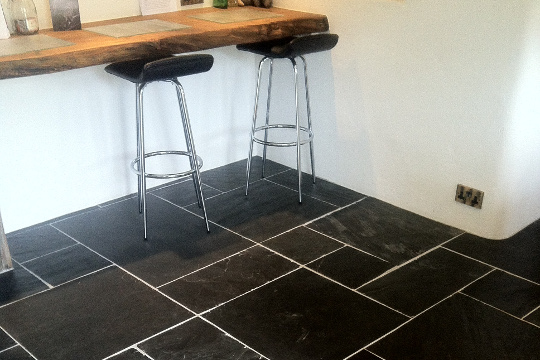 Friday, 21 December 2018 09:07:59 Europe/London
Competitive
Picture the scene; you are at the beach with your son, who gleefully comes up and declares he has managed to skim a stone twice along the water's surface. Instead of congratulating him on his feeble effort, what is the first thing we all do? We try and outdo him. What is it about stone skimming that brings out our competitiveness?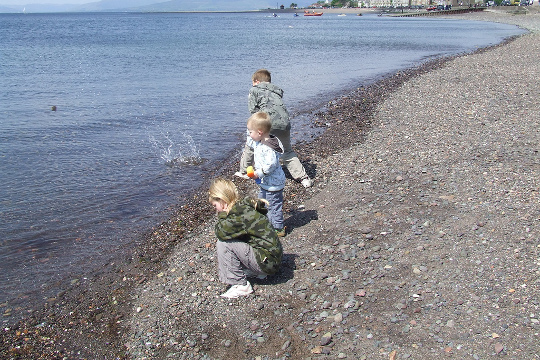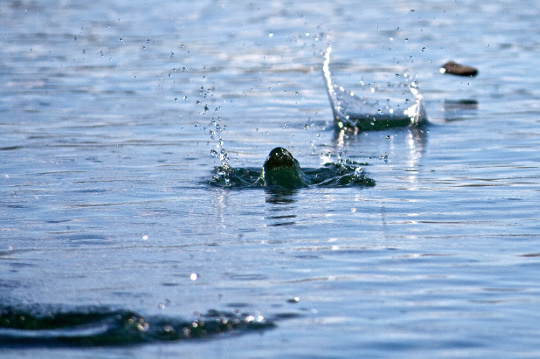 The sport
For some, the art of skimming stones has become a sport. Every year the World Stone Skimming Championship takes place at Easdale Island in Scotland. Men, women and children come from all over to claim the prestigious prize of best skimmer.
The record
In 2018 the best skimmer was Peter Szep from Hungary with an impressive 43 skips in a single throw. However the world record is held by Kurt "Mountain Man" Steiner, who skimmed an amazing 88 skips back in 2013. If you fancy giving it a try, you can register today to take part. Click here and secure your place in stone skimming history.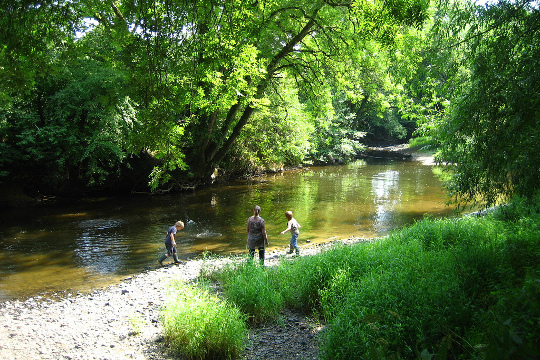 Friday, 16 November 2018 11:32:59 Europe/London
Relaxing
We all need a hobby, a way to unwind. Some find the simple task of doing a jigsaw puzzle relaxing, others sitting in front of a warm fireplace and reading a book and some people have been taking up dry stonewalling. But what is it about the art of creating or maintaining a wall using natural stone and earth that some find so relaxing?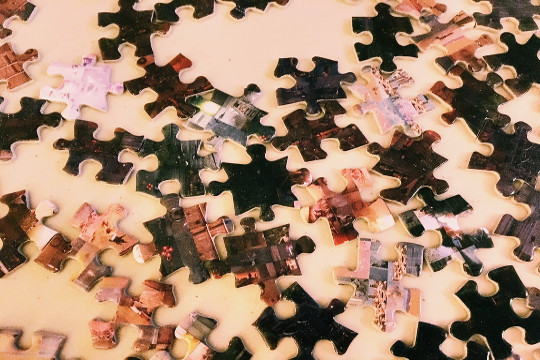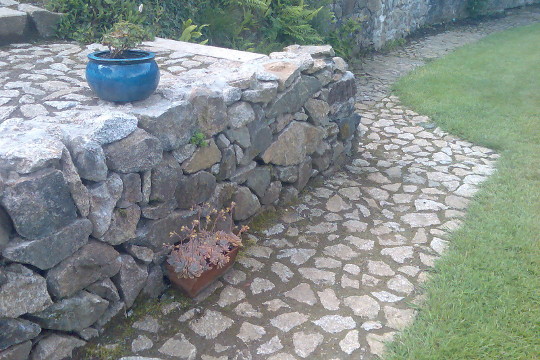 Celebrity approved
If you have ever built a drystone wall I am sure you would have experienced that feeling of accomplishment; the moment when you step back and admire your work. Really, when you look at it, its not that far removed from the jigsaw puzzle I mentioned earlier. Each stone has a unique shape and somehow this all comes together to create a final picture. Even Pop Idol star Will Young has been using drystone walling as a therapy since suffering from anxiety and depression. I thought he was into Pop not Rock.
Just what the doctor ordered
However, all joking aside, it seems that more and more people are discovering the delights of drystone walling and its benefits to our mental well-being. Who knows, doctors may prescribe a healthy dose of walling in the future.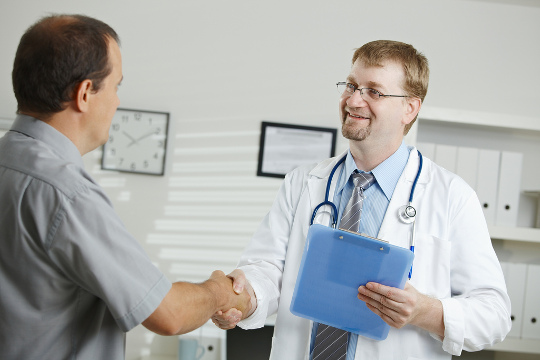 Thursday, 12 July 2018 11:45:23 Europe/London
Cornwall sustainability awards 2018
Lantoom are proud sponsors of the Cornwall Sustainability Awards 2018. CSA's aim is to reward local businesses for the work they are doing to improve sustainability. For more information about the Cornwall Sustainability Awards, please check out this PDF