The Flintstone Flyer
For the first time Lantoom entered the Looe Raft Race. The Festival of the Sea is an annual event organized by the Looe Marine Conservation group in conjunction with the annual Looe Raft Race organized by the Looe Boat Owners Association. Each year people from all over Cornwall flock to Looe to take part in or spectate the raft race. The course is lengthy and the competition fierce.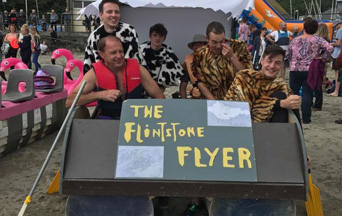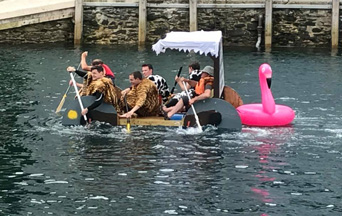 The Race
Going as The Flintstones (Who else?) We made a valiant effort but unfortunately our seasoned competitors had the edge and we didn't finish within the top 3. However We all had a great time and have already started planning for next year's raft race. YABADABADOO!