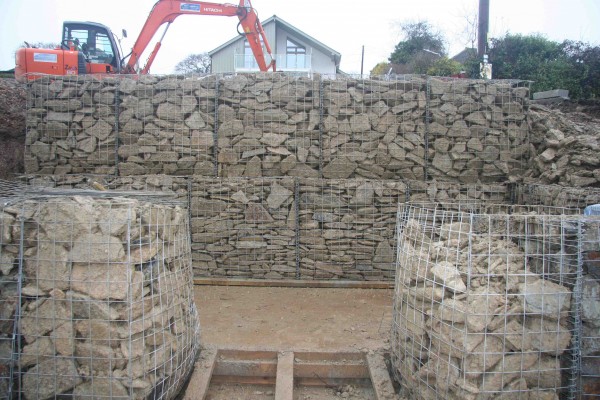 50 - 200mm gabion stone

Gabion baskets filled with stone are a quick and inexpensive method of constructing a retaining wall.

In the first option the whole basket is filled with 50 - 200mm graded Lantoom stone. This provides a strong and economical wall with the attractive colours of Lantoom stone showing on the face of the wall. A 1 cubic metre gabion basket requires approximately 1.5 tonnes of stone.

The second option is to face the basket with our small walling stone, and then fill in the rest with 50 - 200mm stone. The larger stones require building into the basket instead of being shovelled or tipped in.

It is also important to check whether the aperture of your gabions (i.e. the size of the holes in the cages) is small enough that the smaller sized stones will not fall through. Even with wide gaps in your baskets, you can place the wider stones near the front.
Product Description
Details
This price is for one tonne of loose stone. Please be aware the price listed above is excluding VAT.