Laying paving guide

Laying a good patio is a really satisfying DiY project that you will enjoy for years to come. This page contains links to the best advice we have found on the web to explain how to lay patio paving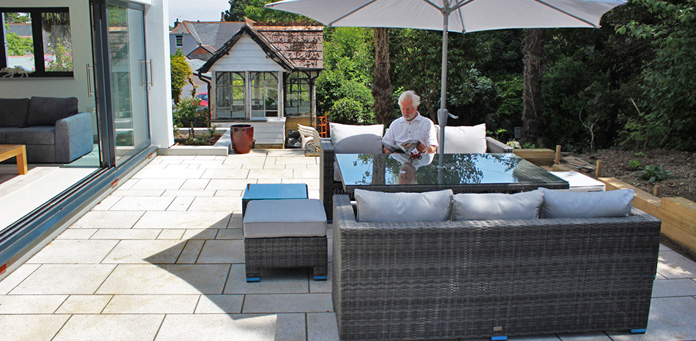 Steps to laying patio paving:
Step 1 - Design
Define the function of the paving
Size and shape
Choosing the paving material, colour and finish
Edges
Drainage
Steps
Manhole covers and other fittings
Planning and drawing
Access considerations
Waste disposal for dug out ground and installation waste
Step 2 - Check your capability
Are you physically fit to do all the digging, lifting and carrying ?
Have you got the right tools ?
Timescale - As a rough guide 50m2 will take a competent DiY person about 8 weekends (assuming suitable weather)
Step 3 - Costings
Labour
Plant
Materials
Waste disposal
Step 4 - Site clearance
Get rid of vegetation
Remove rubbish
Step 5 - Setting out
Set out the shape
Set the levels
Step 6 - Drainage
This is a key factor in success
Step 6 - Build up the layers. The thickness of each layer will depend on the intended duty of the paving
Prepare the subgrade
Install geotextile separation layer
Install the sub-base
Install the laying course
Install the flagstones
For medium or heavy duty driveways a layer of concrete will be necessary to provide additional strength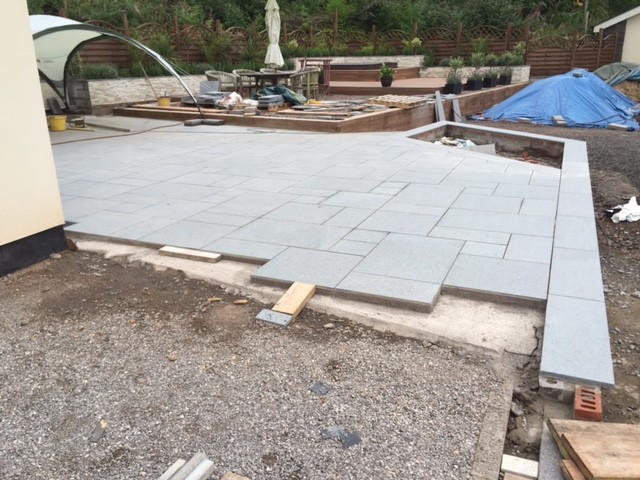 Step 7 - Pointing and grouting
Step 8 - Aftercare
Check and repoint any settled joints
Apply sealants
Cleaning and weed removal
There are many online "how to" guides and this is our pick of the best of them.
1. Paving expert website. This site covers everything but it isn't the easiest to use and its format looks very dated.
2. Phillipa Tuttiette has a simple and quite short video. If anything it is a little too simple because she doesn't explain how to included a fall into your patio for drainage. It has one big problem, which is that it provides some advice you should definitely not follow: She advocates bedding paving on blobs of mortar which is definitely not recommended because it does not adequately support the paving and can cause discolouration of the slabs after laying.
3. Brett Landscapes have a more professional looking video which does cover how to create a fall and also recommends bedding slabs so they are fully supported by the bedding layer.
4. "Driveways, Paths and Patios" is a very good book by Tony McCormack is a reference that we keep in our office when we need technical advice.