1: Rockery
Sometimes less is more when it comes to flowers. But when putting less flowers in the garden there can be large patches of wasted empty earth. Rockery stones can be a great way of using up this space. The stones can make the garden seem more natural and once placed need little to no maintenance.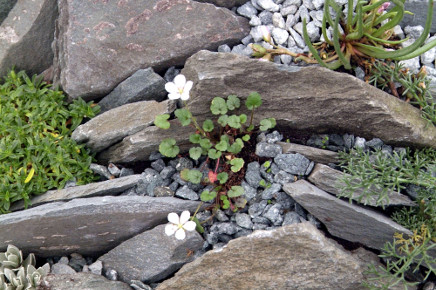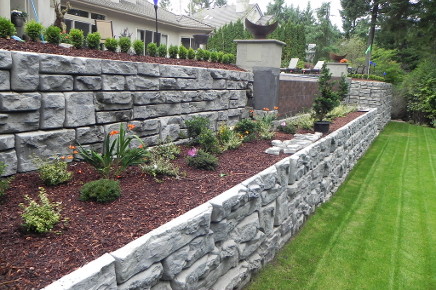 2: Raised garden beds:
Adding levels to your garden can be a great idea, not only does it break up the landscape but it can also allow some of the smaller plants to be seen under the larger ones. If done right it can also work to make the area feel more private.
3: Pond
Who doesn't love a pond? Weather it is big or small a pond can certainly add a rather tranquil ambiance to your garden. If you wanted to go the extra mile, why not add a small water feature to complete the peaceful feel.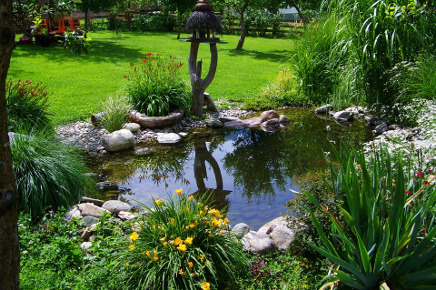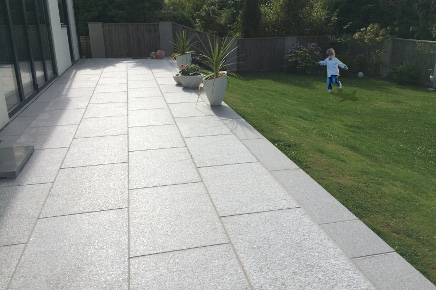 4: Patio area
Though grass is lovely, sometimes one needs a place where they can just sit and talk whilst picking up on some of the lovely summer rays. A patio area can be ideal for this. Put a wooden table and chairs out looking across your beautiful garden and relax.
5: Fire-pit
Barbecues are a fantastic social event, great food and fun to be had by all ages. But there always comes the time when the sun starts to go down and the temperature drops forcing the guests to move inside or worse go home. That is the beauty of the fire pit, just light the bad boy up and sit round it with a drink, bliss.